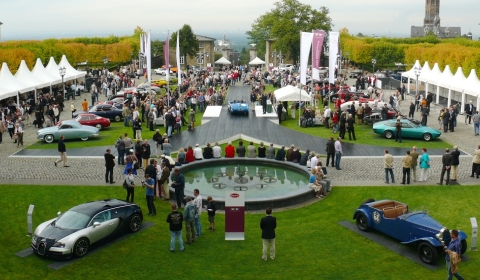 The second Schloss Bensberg Classics event was held last weekend at Grandhotel Schloss Bensberg in Germany. The event showcased the finest vehicles from oldtimers to brand new sport cars like the Porsche 918 Spyder Concept and the Bugatti Veyron Super Sport. Our reporter Chris Wevers was at the event and shot some wonderful pictures. Check them out below in the gallery!
And another gallery showing the finest from the event.
You will find more pictures in our forum!