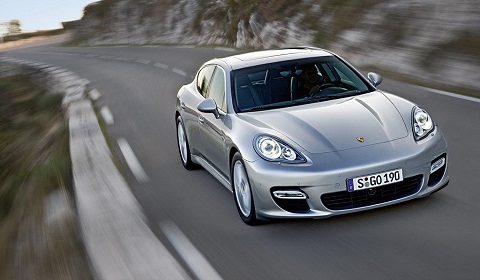 Porsche announced recently that after a year on the production line, 22,518 copies of their Panamera have been sold. With 9,394 vehicles delivered, the Panamera 4S leads the charts followed by the Turbo (6,171 vehicles) and the Panamera S (4,563 vehicles). After only a few weeks of sales though, the entry-level Panamera has found 2,390 new owners putting it on course to take the title as 'most popular Panamera'.
Bernhard Maier, Member of the Management Board for Sales and Marketing said:
Our corporate strategy of value-oriented growth has proven itself to be a successful model: With the Panamera, Porsche has clearly positioned itself with the sportiest automobile in the high-end and luxury-class market and achieves already a 13 per-cent share of its segment today.
Porsche gave us a breakdown of sales figures in key cities. Los Angeles leads the tables with 890 vehicles already cruising the streets, 760 have been sold in New York too making the Panamera most popular in the US. 300 Panameras now call Hong Kong home with 223 and 188 delivered to Tokyo and Shanghai respectively. Other cities include Dubai (285), Moscow (203), Munich (206), Hamburg (117) and Berlin (108). 2,530 vehicles have been sold in Germany alone!