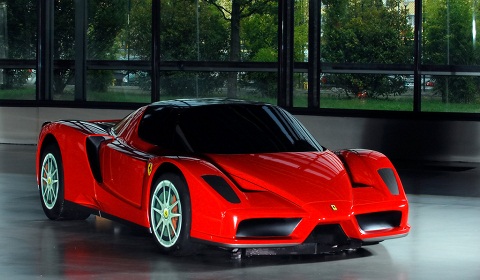 Ferrari Chairman, Luca Cordero di Montezemolo, has been providing a few clues as to what Ferrari's next flagship model will feature. In an interview with AutoWeek, he provided a few general snippets of information that give us a little guidance as to what we can expect from the hypercar and from Ferrari generally in the future.
Of the car Ferrari hopes to unveil in 2012, Montezemolo said;
It will incorporate the state of the art of our knowledge in terms of increasing performances while reducing fuel consumption and emissions. It will then influence all Ferraris that appear after it.
The new car will likely use the gasoline-hybrid technology debuted at this years Geneva Motorshow. It is rumoured to share design ideas from the 2007 Millechili concept too! Expect a smaller, lighter, faster hypercar!
Quizzed about his own role at the company, he said;
I want to shape the next product cycle at Ferrari to assure a bright future at a company that has been inextricably intertwined with my life. In my future I see fast cars and fast trains – and no politics.
[Via Autonews.com]