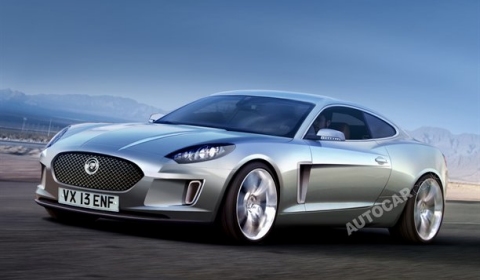 The Paris Motor Show will start at the end of this month. Car makers are preparing several cars for the event. Jaguar is planning a 'dramatic new sports car concept' according to British website AutoCar. It includes a new styling direction and marks the celebration of the company's 75th anniversary.
The concept will be about the size of an XK and aims to embody Jaguar beauty and to celebrate the firm's hard-won reputation as a sports car maker. It is even rumoured that inspiration for the show car comes froms the success of the Porsche 918 revealed at Geneva 2010.
Two major points are to be expected. One is a redesign of the oval, E-type-inspired grille that has identified Jaguar's sports cars. Another breakthrough for the concept is understood to be a hybrid powertrain. Details are few, but it could be based on a V6 petrol, possibly turbocharged, and linked into ZF's new eight-speed automatic gearbox.