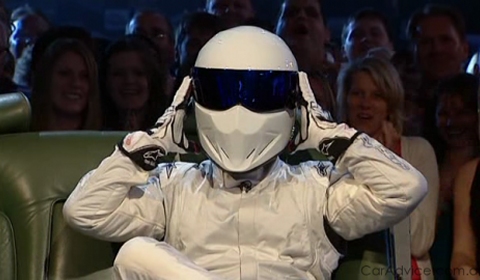 Nobody can stop the revealing of the man behind the black visor and the white racing suite. The BBC has lost a legal fight to stop publication of a book which reveals the identity of Top Gear's driver The Stig.
Today, the High Court in London refused to grant the BBC an injunction blocking the publication by HarperCollins of an autobiography that unmasks the character on the BBC Two show. Although, the author's identity has not been disclosed.
The story started when the plans were revealed and the BBC began legal action against HarperCollins last week. The Daily Mirror reported a few days ago the current Stig was sacked and a new one was replacing Ben Collins somewhere at a Nürburgring track event.
So let's wait and see when the book hits the stores and we can read all about him!