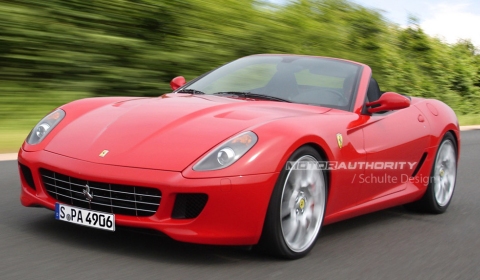 Every pertrolhead was awaiting the release of the Ferrari 599 Roadster at Pebble Beach, but nobody really saw it. Not seeing it for real, does not mean it was not there. The vehicle was showcased behind closed doors to a select group of customers. One of them posted a letter from Ferrari on L4P website thanking him for being at the exclusive sneak preview of the roofless 599.
But there is more information, like the fact no pictures were taken over the two days it was displayed. Phones and cameras had to be handed in. The initial plan is to build a limited series of 100 cars, only 40-50 for the US. The car is expected to hit the streets in Q2 of 2011 and will have a premium price close to the GTO.
The setup is a mix between the 599 and the limited GTO. It has the same engine as the GTO and a snap-on fabric top. The information states that it is not electric so hard to remove.
[Via Jalopnik]