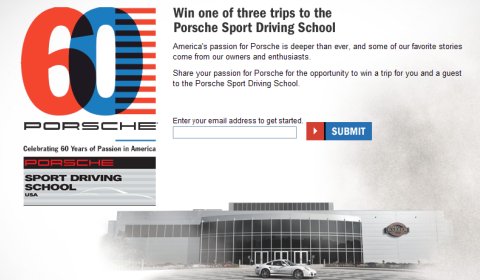 US Porsche lovers pay attention. Porsche US is celebrating 60 years of passion in North America and you can get involved.
You can win one of three all-expense paid trips to the Porsche Sport Driving School in Birmingham, Alabama. The only thing you have to do is write a 500-word essay that "exemplifies your unique passion for a specific Porsche car, an experience, or the brand as a whole".
So start writing and make sure you are going to experience something most of us only dream about. Final hand-in date? 1st of November!