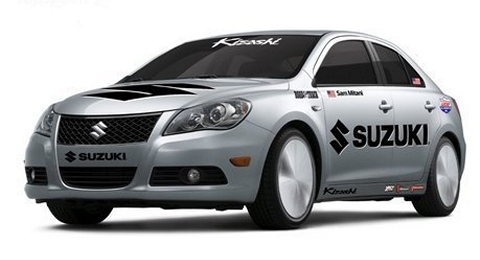 With a two-way average speed of 203.720mph, the silver Suzuki Kizashi sedan driven by Road & Track editor Sam Mitani stormed its way into the record books and a special place in Bonneville's history.
Despite several records and record attempts made by Suzuki motorcycles, the Kizashi's class speed record is a first for Suzuki's automotive division. The car, powered by a fully-built 2.4 liter engine producing a staggering 500whp, was prepped for Bonneville by the crew at Road & Track magazine, which chronicled the build in a series of YouTube videos that highlight the comprehensive engine build, as well as installation of the SCTA-approved roll cage, an aluminum bulkhead in the rear, racing seat, seat harnesses, and window netting.
You can read more about Suzuki's Kizashi record run in the company's official statements, located here!