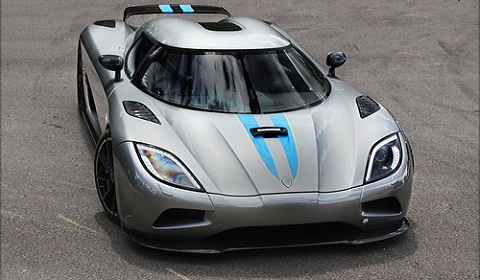 It seems that Top Gear Magazine paid a visit to Koenigsegg's facility in Sweden just two days after watching the Bugatti Veyron SS complete its record run at VW's Nardo test circuit. So could we expect the a Koenigsegg to attempt another record run in the near future?
It seems that Christian von Koenigsegg was thinking that way when he started rattling off locations where a car could achieve such a high top speed. Although he obviously believes the Veyron SS could have gone faster (evidenced by his immediate reaction, "I thought they would go faster than that") the Agera, in the future, has the potential to challenge the speed record whilst cars like the CCXR may even be capable of beating that record currently.
Either way, we know Koenigsegg has a history with the record. We would love to see an Agera pass the 415km/h mark, however, we also suspect that there will be stiff competition in the future from cars like the SSC.
[Via Top Gear]