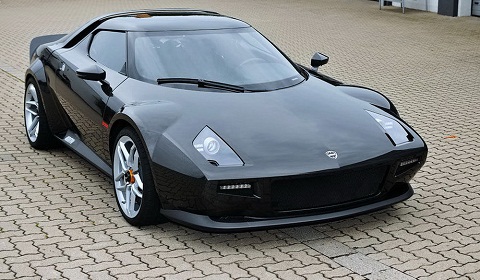 It turns out that the Lancia Stratos spyshots we saw last week do depict a real car! The Stratos recreation will be built by Brose KG and its CEO Michael Stoschek. Only one of the cars will ever exist though, so as good as it looks, don't get you hopes up just yet!
Rumours are still suggesting that Pininfarina are developing the car on the chassis of a 430 Scuderia. For us, the 4.3 liter V8 base is perfect! It should provide cutting edge technology for the project as well as a 510bhp dose of excitement.
That is still all we know about the car, the only new information are the photos below. Our colleagues over at Carscoop are suggesting that we may get to see the car at the Paris Motor Show, starting at the end of September. We will keep you posted when we hear more news!