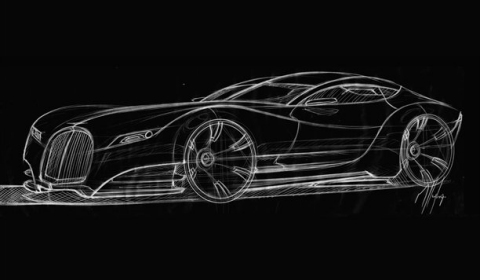 The release of the new Morgan EvaGT is getting closer and closer. The Britian sports car maker has released a rendering of its latest model via car magazine Autocar. The sketch shows the lines of the EvaGT.
The new Morgan will be unveiled at the Pebble Beach Concours d'Elegance in California this weekend. The two-plus-two coupé based on the firm's bonded aluminium Aeromax platform is powered by BMW's 302bhp 3.0 liter twin-turbocharged straight six engine.
Rumours suggest that the vehicle will weighing less than 1.3 tonnes and that it should be capable of sprinting to 100km/h (62mph) in less than 5.0 seconds.
Any thoughts on the design?