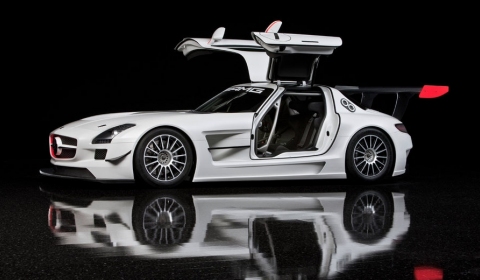 Mercedes-Benz has indicated that interested teams can now order the new Mercedes-Benz SLS AMG GT3. The gullwing model for the racetrack is being delivered on time for the coming motorsport season, starting in February 2011. The sales price is € 334,000 / € 397,460 (incl. 19% VAT).
Developed in accordance with the GT3 regulations of the FIA, the SLS AMG GT3 is designed as a customer sports car for sprint and endurance races, for example the FIA GT3 European Championship, the ADAC GT-Masters and the endurance championship organised by the VLN as well as the 24-hour races at the Nürburgring or Spa‑Francorchamps.
The first competitive action for the car, as part of the testing programme, will be in the VLN race at the Nürburgring Nordschleife (North Loop) at the end of September.
For more information contact Mercedes-Benz.