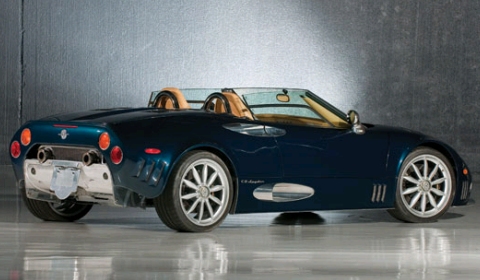 RM Auctions has a new sports car up for auction. The metallic blue 2006 Spyker C8 Spyder shown here is production number 90. The car has driven 640km.
The estimated price is $ 150,000 up to $ 200,000. The vehicle be auctioned next Friday at the Sports & Classics of Monterey event.
For information click this link!