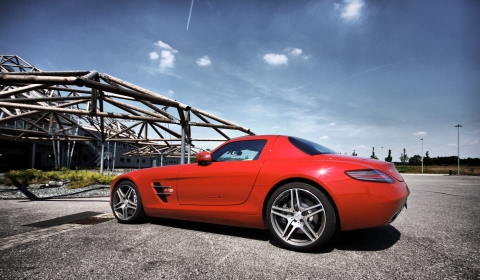 Our GTspirit photographer Christiaan Ploeger spotted this Mercedes-Benz SLS AMG at the Wiesmann factory. The red sports car was parked in front of the factory while our team was at the German company to road test the Wiesmann Roadster MF5.
Click here for a larger size picture. If you need a bigger size please contact us.
Please visit www.christiaanploeger.com for a complete portfolio.