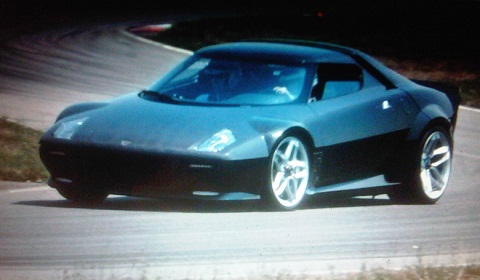 We have got a fresh photo and rumours about a new Stratos spied testing at Fiat's Balucco facility in Italy. For now, we are treating them with suspision as there is no credible source, however, we are intrigued by what we see!
The photos reveal a modern interpretation of the Stratos, said to be developed under the watch of Christian Hrabalek, famed for the 2005 Fenomenon Stratos concept. Rumours suggest that the team behind the project are using a Ferrari F430 base with intentions to develop a limited edition showcase model.
From here, the rumours are less sure. For starters there is no clarification as to the company behind the development. Secondly, it is suggested that the team behind the project do not intend to produce the car for potential customers, despite already sinking € 1 million into development. Thirdly, any skilled photoshop artist could have produced the photo we see above.
What do you think?
[Via MotorAuthority]