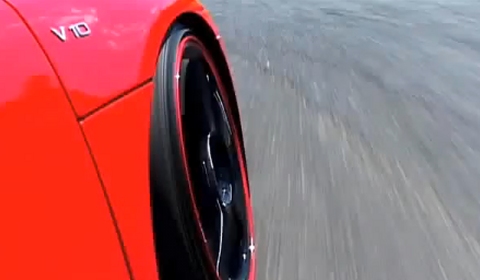 The Polish website Moto.pl created the following footage of the tuned 5.2 liter V10 roofless sports car at the track.
The ABT Audi R8 Spyder is upgraded to a total of 600hp, 75 more than standard. The extra horses improve the sprint time of zero to 100km/h (62mph) to 3.8 seconds. The top speed of the ABT Audi R8 Spyder is 320km/h (198mph).
It is not all about power upgrades, the ABT R8 Spyder also features a new aerodynamic package and a different wheel set.