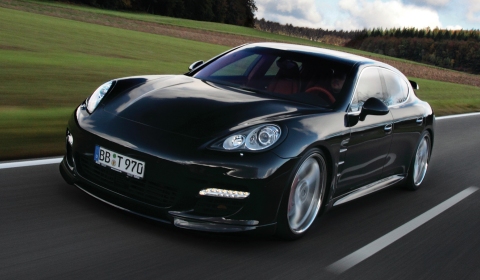 German tuner TechArt has revealed its power kit TA 070/T1 for the Porsche Panamera Turbo providing the sports car with an extra boost of power whenever the driver needs it. With a touch of the sport button, located at the center console of the car, the Panamera gets an extra performance of 80hp – resulting in a total power of 580hp and a torque of 830Nm.
A sprint from zero to 100km/h (62mph) is done in 3.8 seconds, 0 to 200km/h (124mph) in 12.5 seconds and the top speed is 315km/h (195mph).
As like every new part of the TechArt product range the customer has a two-year warranty and guaranty. The Porsche Panamera Turbo kit is available in August.