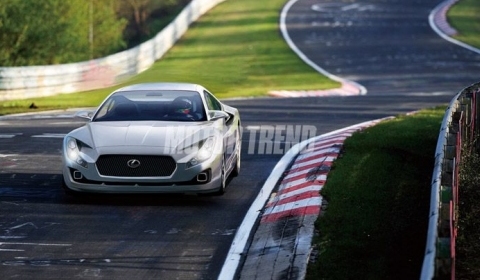 Mercedes and Audi have been the first in the world to showcase their electric versions of a supercar. The full electric R8 E-tron and SLS AMG E-Cell prototypes are being developed and tested at this moment ahead of their official debuts in the upcoming years. Toyota will be the third major brand to develop all-electric super sports car, possibly with help from its new partner, Tesla.
An insider close to Toyota told MotorTrend that plans have been put in motion to develop a supercar that would rival the E-Cell and E-tron. Expected power output is 500hp making a sprint from zero to 100km/h (62mph) possible in under four seconds.
Like the other two prototypes, the Toyota or Lexus prototype will have four electric motors, one at each wheel. It will include a switch that allows drivers to select between driving programs such as comfort, sport and super sport.
The official debut will be around 2015 borrowing undisclosed know-how from Tesla and utilize aerodynamic expertise gained from the Lexus LFA project.