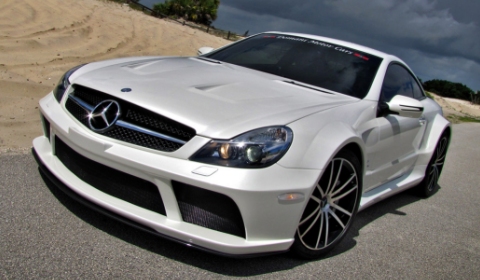 US tuner Renntech has teamed up with Domani Motors to create a special edition SL65 AMG Black Series. The SL65 – placed inside the showroom of Domani Motors – produces a staggering 805hp and 1000lb-ft of torque at the crank.
The Performance Package 1 contents include ECU/TCU tuning, Dual intercooler pump upgrade, and a Renntech sport exhaust. This particular vehicle was also equipped with a transmission upgrade and 100% locking rear differential from Renntech.
The tuner's differential is based on OS Giken's line of Super-Lock LSD which functions as a traditional open differential in low and normal-load situations, transforming smoothly and gradually up to 100% full lock as loads rise. The Super-Lock LSDs clutch packs make the unit incredibly quiet and smooth, without the kind of chatter usually associated with limited-slip cars.