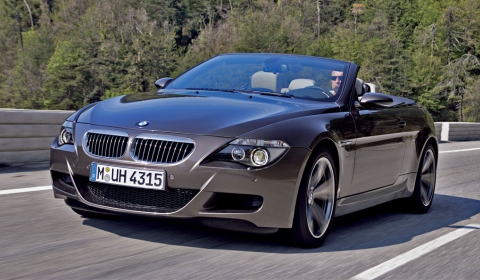 BMW has stopped the production of the 2005 E63 M6, following the production stop of the M5. By killing the production of both cars, the wonderful BMW V10 engine becomes history. The power train debuted in the current M5 and then got a place under the hood of the E63 M6. The German car manufacturer does not use the engine in any other model, so it is EOL. The only production vehicle still using the V10 engine from BMW is the Wiesmann MF5 GT – Coupé and Roadster.
It is uncertain when the new M6 will hit the roads, although we expect a release somewhere in 2012. The new M5 is planned for the second half of 2011. The vehicle will get a blown V8 engine from the current BMW X6 M and X5 M.
Regarding Wiesmann we do not know yet if the engine will stay inside the agile sports car. If any news pops up we will of course inform you about it, so please stay tuned for more!
[Via AutoTelegraaf]