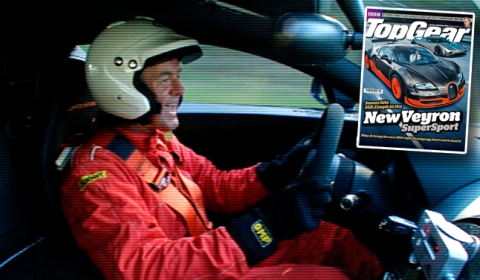 Just to refresh your mind. Last week we discussed a story about Top Gear claiming they had some involvement in the Bugatti Veyron Super Sport's land speed record.
It now seems that Captain Slow – James May to be precise – had a bigger part in the whole record than we all thought. Of course, he wasn't the driver who set the official record of 267.81mph, but he managed to push the new Veyron Super Sport up to a speed of 416.99km/h (259.11mph).
James 'Captain Not So Slow' May set his personal record on the Ehra-Lessien test track in Germany. The complete TG team attended the event, so we hope to see some footage in one of their Sunday evening shows.
In the August issue of TopGear magazine, in the shops today (only UK), the full story is revealed.