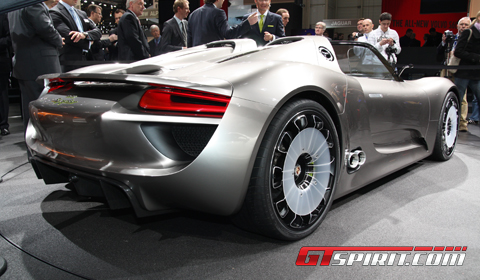 The story concerning the 918 Spyder has reached its following chapter. The pricing has been made public by two Porsche employees via Bloomberg.com. The amount will be around € 500,000 ($ 630,000), topping the Carrera GT as its costliest model. This price is excluding additional taxes.
At least 2,000 individuals have adressed their interest for the supercar, which does zero to 100km/h (62mph) in 3.2 seconds. The two-seater car accelerates to a top speed of 320km/h (199mph) using a 500hp V8 engine and electric drive-systems allowing the vehicle to run up to 25 kilometers on electric power.
As reported before, the official order book for the hybrid supercar will open during the Pebble Beach Concours in California, US.