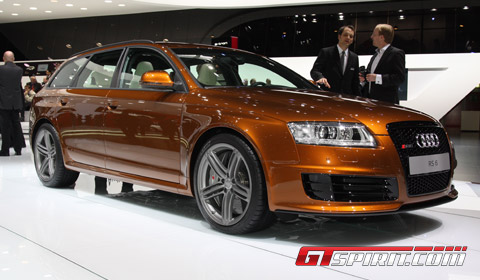 German manufacturer Audi has initiated the plans to end production of the current RS6 model at the end of the third quarter of 2010. The model featured a 5.0 liter twin-turbo V10 engine producing 571hp (426kW) and 650Nm (479lb-ft) of torque.
The next-gen Audi A6 is scheduled for early next year. The debut will be at the Geneva Auto Salon in March 2011. It is unknown what the RS6 will hold exactly.
Stay tuned for more information on the next-generation power saloon.
[Via WorldCarFans]