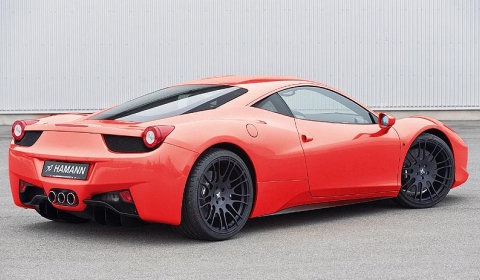 German tuner Hamann has revealed a new set of wheels for the Ferrari 458 Italia. The wheel set are the general Design Edition Race Anodized and Design Unique Forged Anodized sets available for other vehicles. The wheels are customised to the Ferrari 458 Italia.
The first wheel set are one-piece forged alloy wheels and the second set are the multi-part variant with with highly polished rim flanges and titanium bolts.
Wheels are available via locall Hamann dealerships!