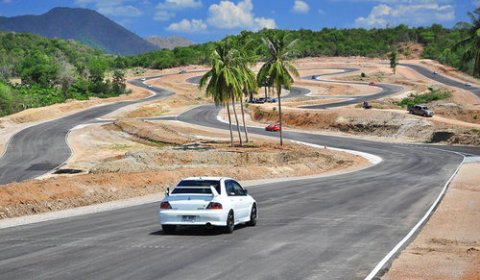 A list of the best possible circuits around the world should include the following track in Thailand, called the Kaeng Krachan Racing Circuit.
The track can be divided into three courses; full course length (2.9km), medium course (2.39km), and a short course (1km). A journey from Bangkok takes about two hours and Kaeng Krachan National Airport is 10km away.
In need of more information after seeing this picture? Check out the official homepage!
[Via Jalopnik]