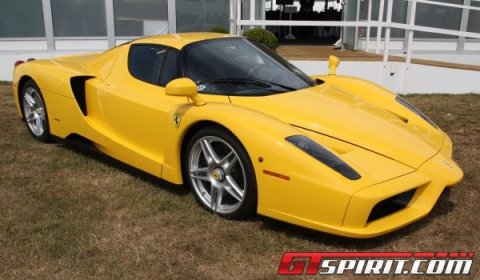 The first day at 2010 Goodwood Festival of Speed included a nice walk around the different spots on the festival grounds. After visiting several exhibitors at the main area we had to check out the Alfa Romeo display in front of Goodwood House, experience the Porsche Driving Experience, Bowler Wildcat ride and see numerous hillclimbs from sports cars, supercars, racing cars, Formula 1 cars and motorcycles.
The Red Arrows Air Display team dropped by for a demo together with the Royal Navy Black Cats and the Hunter fighter jet.
To give a small overview of the event we have created a gallery showcasing special vehicles we spotted while covering the festival. Enjoy!