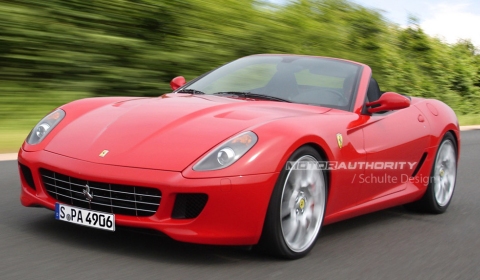 The guys over at MotorAuthority.com have rendered the new upcoming Ferrari 599 Spyder.
Ferrari executive Luca di Montezemolo stated before that the Italian sports car maker will launch a convertible version of the 599 at the Pebble Beach show in August.
The rendering shown here gives some inside into what to expect.