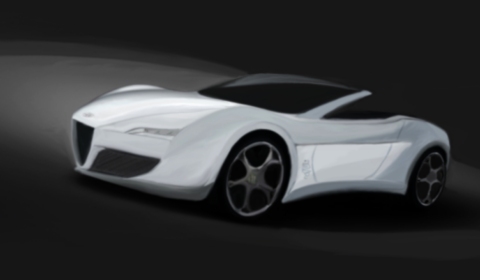 This week a hundred years ago Alfa Romeo was founded, to celebrate this special event, 1754 Fuori dell' ordinario – an independent Dutch/Italian design company – presents the first image of the Alfa Romeo 6C 3200 Cento. The vehicle is inspired by historic racers and the beautiful spiders, designed for the future, according to the designer.
The 6C 3200 Cento has typical Alfa design features, like the V shaped grill, the deep sunken headlights, the ascending line that ends in the subtle spoiler, all offering a reference to the marquee's historic identity.
The 6C 3200 Cento is the second Alfa that references its name to his racing history by using the numbers of cylinders. Starting point for this concept is the six cylinder 3200 engine that made name in the 156 GTA.
Any thoughts on the rendering?