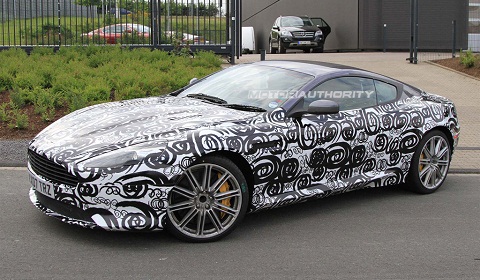 It is been known for a little while that Aston Martin will release a refresh for the DB9 and DBS models. These photos show the latter of the pair testing, believed to be so because of its distinctive bonnet vents.
New bumpers, a bigger rear spoiler and new side skirts will all be part of the refresh. It is also expected that the DBS will gain LED-accented headlights, similar to those found on the brand new Rapide. A hike in power as well as a tweaked interior are also likely to feature as part of the facelift.
Expect both the DB9 and DBS to debut at the 2010 Paris Motor Show. Aston Martin will most likely follow this up with refreshes of both Volante models into the new year.
[Via MotorAuthority]