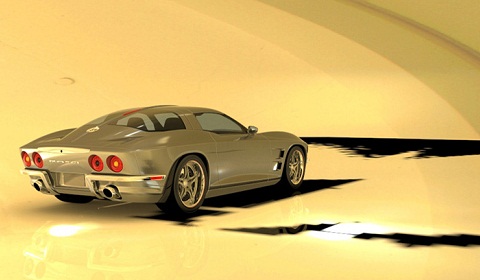 Two years after the original designs for the Rossi SixtySix surfaced, the team behind it have delivered the project. The first car, we are told, will be a Pearl White Split Window Coupe making its public debut this Sunday (21st June) at Detroit's EyesOn Design benefit.
The car will feature complete custom panels blending design features from the 1963-67 Sting Rays with a more modern look. It will be made available to customers in eight colors including black, red, maroon (think Crystal Red), blue (like Jetstream or Nassau Blue), pearl white, a charcoal gray and yellow.
The price, including the Corvette C6 donor car should come in at just under $ 130,000.
[Via Autoblog.nl & CorvetteBlogger]