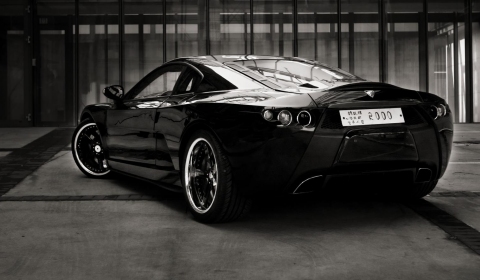 The Spirra is the latest member in the world of supercars. The Korean built supercar is set to launch this summer after nine years of development and the first time the Proto Motors PS-II prototype was revealed.
It is rear-drive and mid-engined. Its body is made from carbon fiber, which encloses a spaceframe. The weight of the vehicle is unknown.
The engine used is a Hyundai-sourced 2.7 liter petrol engine. It will be available in four configurations; the standard engine has 173bhp and 181lb-ft of torque, alternatively it can be turbocharged to 325bhp and 347lb-ft or 414bhp and 361lb-ft. The fourth version is a twin turbo variant offering 493bhp and 398lb-ft.
The V6 engine matted to a six-speed manual gearbox and the quickest version goes from 0-100km/h (62mph) in 3.5 seconds.
Prices are unknown at this stage.