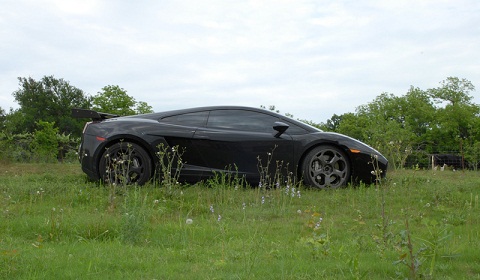 Like most good stories, the story of Richard Jordan's 100,000 mile cross-country journey starts with a lost love. After five years together, Richard and his fiancée parted ways leaving him with a house, cars and a ring. Reminiscence of a life that he believed was not meant for him.
Ditching his past-life in North Texas, Richard spent the better part of a year living on the road, crossing the states three times, just wandering. Trips from ghost towns to big cities did not satisfy his itch; whenever he would settle for a while he would just end up wanting to leave once more.
Despite maintaining commitments back at home, including a cousin's wedding and a troublesome house, Richard continued living on the road. Testament to the period of time he spent travelling from place to place are his 53 tickets. In total, Richard and the Gallardo covered a staggering 91,807 miles. Eventually, reliability got the better of the car with stretched timing chain crunching the valves, Richard's Gallardo had to be retired. It now sits in his new office in Dallas, Texas where he has set up a new business planning to build custom motorcycles and superbikes.
For the full story please head over to Jalopnik…