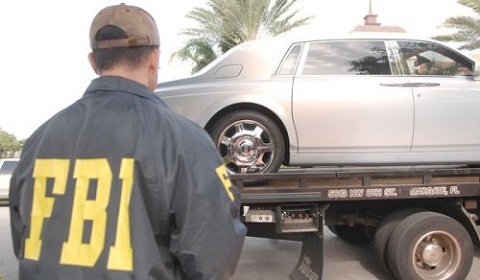 New York lawyer, Scott Rothstein, was recently convicted of running a $1.2 billion Ponzi scheme earning him a 100 year stint in prison. Since the start of the scheme in 2005, Rothstein amassed a considerable collection of exotic cars including, among others, a Bugatti Veyron, Lamborghini LP670-4 SV and a McLaren SLR Roadster.
In total, the auction of his assets, including boats and wave runners, hit $5.8 million with the Veyron selling for just $858,000. Euro Motorsport of Fort Lauderdale, the company who originally sourced many of the cars, bought the Veyron, SLR and 1967 Corvette.
The money made at auction will go someway to re-paying the victims of the fraud.
[Via Jalopnik]