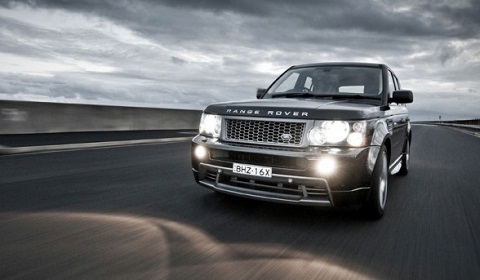 A letter currently circulating German Land Rover dealerships has been leaked revealing that Land Rover will offer the 2011 Range Rover with a brand new 4.4 liter diesel engine. With sales beginning on 1st October, the letter reveals that the car will get its official release on 17th June when the press embago is lifted.
The 4.4 liter V8 unit will replace the out-going 3.6 liter V8 that can currently be found in both the standard Range Rover and the Sport models. So what do we know about this engine? For starters, it is 15% more powerful than the 3.6 packing a 308bhp and 700Nm punch. Expect 0-100km/h (62mph) in 7.6 seconds with a top speed of 208km/h (129mph).
More importantly, for some, is the increased feul efficiency of the new model, a 10% reduction. Officially, the 4.4 will use 10.2 liters of fuel per 100 kilometers or 23mpg and should produce 264 grams of CO2 per kilometer.
Prices will inflate by € 3,000 (£ 2,540) bringing the showroom price up to € 88,900. The same 5.0 liter V8 model will also be available once again, costing € 500 more for the 2011 model. Look out for the new range, set to be shown for the first time on August 28 at the Moscow Motor Show.
[Via WorldCarFans]