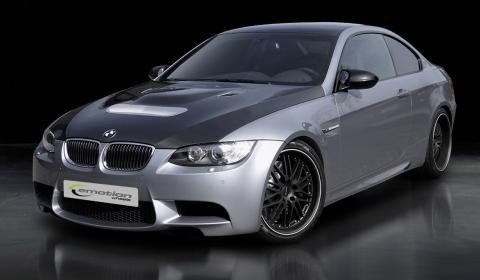 Emotion Wheels tuning center has shown their take on the 2010 BMW M3 by outfitting the sports car with the 4,4 liter bi-turbo V8 engine from the BMW X6 M. The maximum output of the engine has been tuned up to 707hp.
They have also tweaked the chassis and suspension to cope with the extra power. A H&R suspension is fitted to lower the ride height. 19 inch Wasabi matte black alloys with polished outer ring are wrapped in high performance tires. It also features a sport exhaust system either in stainless steel or titanium.
The car got a new lightweight carbon fiber bonnet to complement the package.
[Via Motorward]