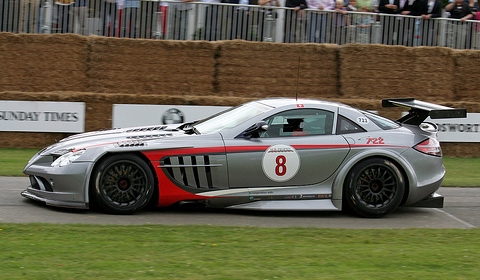 2010 Goodwood Festival of Speed is opening its gates at the first weekend of July. The event will highlight several celebrations, such as McLaren celebrating their 20th anniversary of the F1 supercar at Goodwood, but also Alfa Romeo's 100th Anniversary. Both brands will display a full line-up of cars alongside the MP4-12C and new Giulietta.
Other highlights are the Focus RS500 special edition, the UK debut of the new MG6 from MG Cars, and a revised version of the Vauxhall VXR8 which goes on sale towards the end of this year. Nissan will be showing off its 40th anniversary 370Z, and a Cars, Stars and Guitars display that will include ZZ Top's CadZZilla.
According to the organisers, the following cars will be present:
Alpina B3S
Alpina B5 (world debut)
Ferrari 599 GTO
Hennessey Venom GT
Koenigsegg Trevita
Lexus LF-A
Maserati GranSport Cabriolet
Mazda MX-5 Superlight concept
Pagani Zonda Tricolore
Porsche 911 GT2 RS
Porsche 911 GT3 RS
RUF CTR3
Spada TS Codatronca
Spyker C8 Aileron
GTspirit is at the event taking place July 2-4 on the Goodwood estate in England. You can visit the event during the weekend. Tickets are available via this link.
[Via Pistonheads]