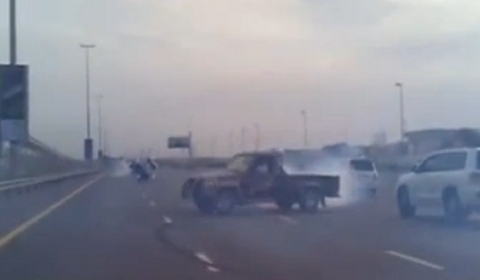 Rush hour and traffic jams are the worst time of your day. In Dubai they see it quite differently as we experienced ourselves during a trip several weeks ago. Highways are a true race track with people overtaking each other left and right or crossing six lanes within the snap of a finger.
The following cars were playing around during rush hour. One was showing is skills driving on two wheels instead of four and the second one just burned down his wheels on the most important highway of the Emirate. Exactly, the one connecting Abu Dhabi with Dubai.
Enjoy, the wicked footage! This only happens in Dubai, certainly not from where we are from.
[Via WorldCarFans]