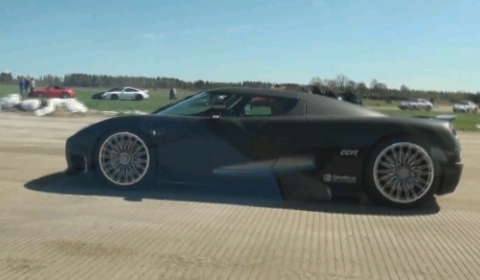 Next in the series of drag races is this video showing the Koenigsegg CCR Evolution destroying the Corvette ZR1 in a head to head race. We didn't expect a different result, although it is still nice to see the difference in speed between the American sports car and the Swedish supercar.
Enjoy the HD footage!
Check out the M5board.com channel for more videos from the May event.