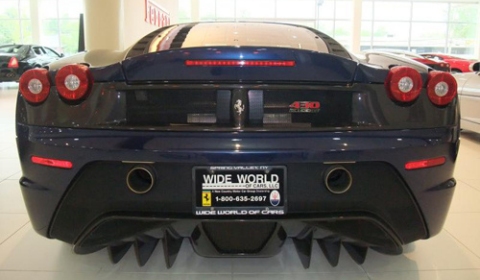 Jalopnik is reporting that the racing version of Jim Glickenhaus' custom, Pininfarina-penned Ferrari P4/5 is no longer just a rendering. A F430 Scuderia has become the donor for the project and they have started to work on the transformation.
The choice of a 430 Scuderia is made because of the fact that it is a street car, which the F430 Challenge isn't.
Jim told at FerrariChat the following story:
This will unfold slowly over the next year but today we made a deal that begins the voyage. I'm grateful to my friends at WWOC who sold us a new F430 Scuderia at a reasonable price that we will use as our platform. Scuderia Cameron Glickenhaus will be turning her into a full chat race car that will contest the 2011 24 Hours of Nurburgring. After that adventure we'll reconvert her into a fully street legal car like her sister P4/5.

As Neil said: Long May She Run.

As an aside should anyone need a lot of F430 Scuderia Parts we'll have some available…
We will keep on following the project until the final result is presented!