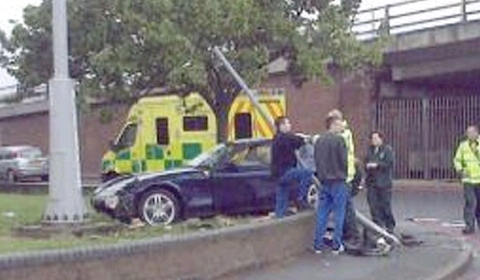 A blue Ferrari 612 Scaglietti has been wrecked by a delivery driver this weekend. The junior member of the staff was on his way to drop the vehicle off at the owner. He never reached his destination, instead he crashed the vehicle in New Malden, Surrey UK.
A witness told the reporter of the The Sun:
He looked pretty stressed out when he realised the car was wrecked and kept saying his bosses would kill him.
Another bystander added:
He just lost control and smashed into a lamppost and then the car mounted the roundabout and ended up in the middle of it. There were no other cars involved – he just lost it.