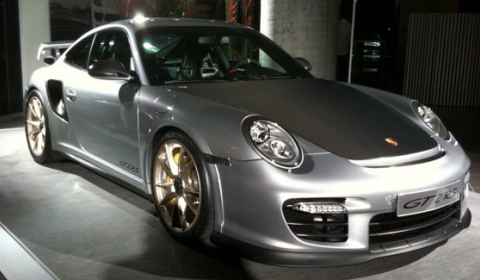 These are two new pictures of the upcoming Porsche GT2 RS. The fastest Porsche 911 ever will have its official debut in four days, but up to that moment have a closer look at the pictures shown in this topic.
If you look closely, you will spot a carbon fiber hood, carbon fiber air inlets, carbon fiber rear view mirror caps, centerlock wheels, new front spoiler, carbon fiber seats, an alcantara steering wheel and an alcantara interior trim. The normal manual gearbox is installed, not PDK system.
The 'ultimate' GT2 is rumoured to have 620hp and a lower weight of 90kg with respect to its little brother the 'normal' GT2. The vehicle is limited to only 300 units.
In four days time we will have the official information including pictures and a complete spec sheet.
So stay tuned for more!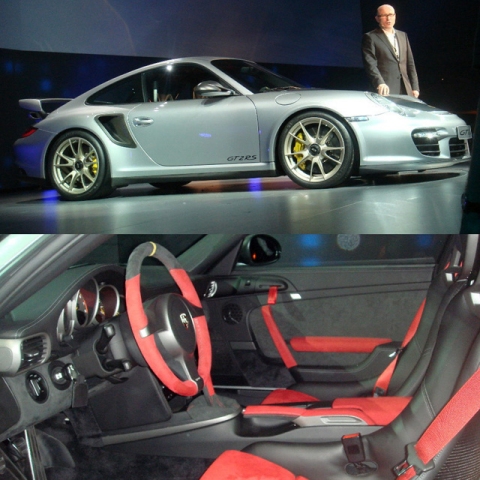 [Via Autogespot]