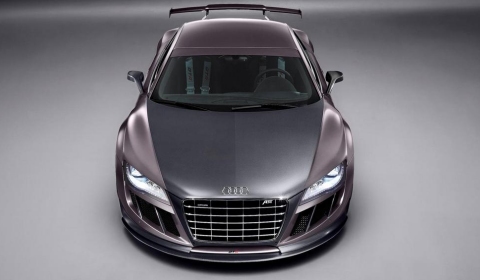 The ABT Sportsline R8 GT R isn't to us all. We saw it at Geneva 2010 back in March. One adjustment has been made to the setup. H&R has improved the handling by installing a new aluminum coil-over suspension that was designed by Christian ABT himself.
The system features an unique system that offers each driver the possibility to change it depending on the purpose or location.
The suspension kit is the only change. The 5.2 FSI engine is still tuned up to an impressive 620hp. Sprint times stayed the same, so 0 to 100km/h (62mph) in 3.2 seconds, from 0 to 200km/h (124mph) in 9.9 seconds. Top speed? 323km/h (201mph).