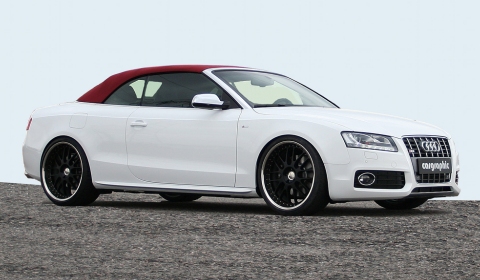 German tuner Cargraphic has created a program for the S5 Cabriolet. It includes a stainless steel exhaust system with active mufflers and four pipes improving the sound of the roof-less S5.
The exterior trim got new 21-inch lightweight three-piece Cargraphic Sport wheels with classic U and Y spokes. The center comes in silver, the out rims uses polished stainless steel and the main body is finished in black. The tuning company can offer the rims in any color combination, allowing the owner to enjoy a high level of customization.
A Bilstein pure spring kit lowers the car by about 25mm.