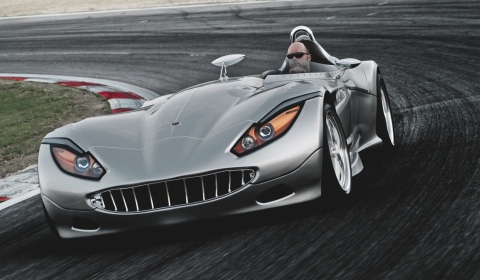 The FIA GT1 World Championship had its opening round of the new series. Vehicles on the grid were the Nissan GT-R, Lamborghini Murcielago R-SV, Corvette C6 R, Aston Martin DBR9, Maserati MC12 and Matech Ford GT.
It now seems another member will be added to this impressive line-up. According to reports posted on Autoblog.com, Veritas is working on a fixed-roof GT1-spec racer of its RS III supercar.
Insiders expect they could join the series mid-season when the circus hits the Nürburgring in July.
Stay tuned for more!