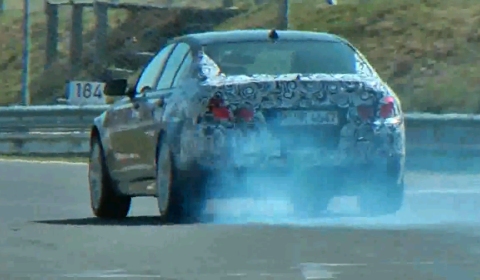 The 2011 BMW F10 M5 has been spied in Germany on the 'Green Hell'. The sports saloon was put through its paces around the Nordschleife.
The F10 M5 will feature a 4.4 liter Twin-Turbo V8 engine producing 570hp (425kW).
It is uncertain when the car will be unveiled, but we expect a release in Paris in October.
Enjoy the footage!