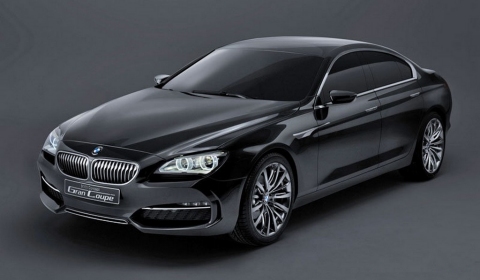 New information has emerged last night relating the new BMW Gran Coupé Concept, a five-meter, four-door, coupe-like saloon rumoured to be the next 8 Series flagship.
Some characteristics of the vehicle are its roof which is 100mm lower than the current 7 Series and less spacious rear seats. The Gran Coupe's production version will come along in 2012, according to Autocar. The platform is the same as the 5, 5 GT and 7 Series. Same goes for the engine. Six and eight cylinder petrol and diesel engines will be available, all connected to a eight-speed automatic gearbox.
The car itself has more to it. The design features like the long wheelbase, vaulted bonnet, shark nose, rearward set glasshouse and low silhouette shown within the design of the Gran Coupé give an idea of the future steps that BMW will take on the subject of design and their personal trademark.