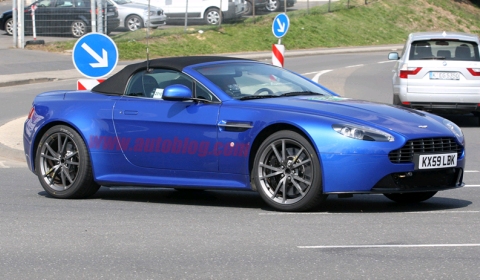 Ones again, we have come across some spy pictures showing the 2011 Aston Martin V8 Vantage Facelift. This time it is the roadster hitting German roads.
The convertible inside the pictures doesn't wear any camouflage showing its true identity. The facelift will have several carbon fiber body elements, like a new front splitter and rear diffuser. The 19 inch wheels shown on the spyshots are part of the 2010 model line-up. The engine will stay the same.
It is uncertain when the new update will be unveiled. So stay tuned for more information on the new Aston Martin V8 Vantage Roadster Facelift.
[Via Autoblog.com]