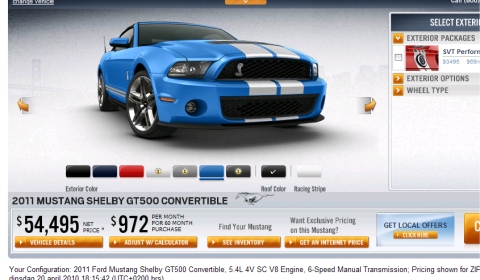 US car maker US has released a new online configurator for the 2011 Mustang. For those in need of building the vehicle online instead of buying one, the configurator is a definite go.
You can customize your personal coupé or convertible, save it and share it.
Tip for non-US users, use 10001 for the postal code!