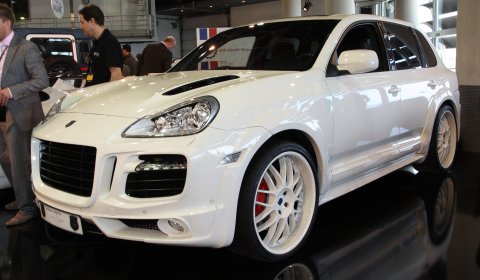 A new player in the world of exclusive tuning and design is the German-based tuner Anna Bizer. The company offers packages for brands like Porsche and Bentley.
They brought two vehicles to Top Marques 2010. First of all a Porsche 997 Turbo – named Lightning – outfitted with a number of special parts like Gemballa exhaust tips, LSD doors, a complete body kit and massive rear wing. The exhaust system has also been inner changed. Same goes for the new 20 inch wheels and the ECU upgrade delivering 540bhp. The final refinement is an Alpine stereo with rear and front camera.
The Cayenne GTS displayed at the stand had a different body kit, 22 inch wheels, ECU upgrade and carbon interior trim.
Porsche 997 Turbo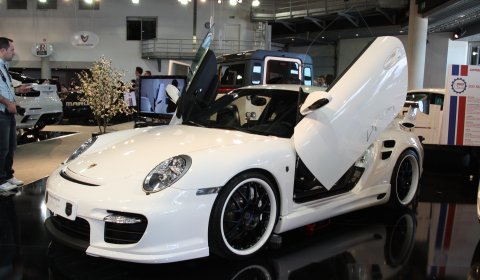 Porsche Cayenne GTS