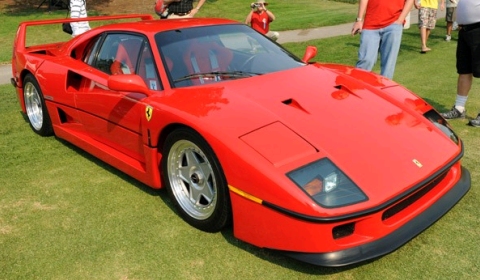 In 2009, as part of the Monterey Classic Car Week, Concorso Italiano hosted a Ferrari 288 GTO reunion as part of the car's 25th anniversary. A total amount fifteen vehicles showed up, making it the largest gathering ever.
Concorso plans to outdo itself this year with another Ferrari reunion, this time with the F40. More than a dozen owners have already signed on to bring their cars on August 13th. The event organizers hope to have more than 40 examples in attendance. The F40's project director, Leonardo Fioravanti, is also scheduled to make an appearance.
For those of you which are a big fan of supercars, go to Monterey, California.
[Via Autoblog.com]